About Anthony Enterprises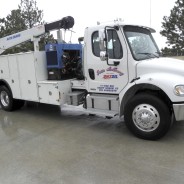 Ivan Anthony brings more than 40 years experience of heavy equipment repair and maintenance to job sites and contractor service facilities along the Front Range. He has been factory-trained on  numerous engine, hydraulic, and transmission systems—specializing in Caterpillar equipment-get the correct answers from your questions- contact Ivan.
Ivan and Pam Anthony's company Anthony Enterprises, Inc. provides consulting service plus a full range of preventive maintenance, repair, overhaul, and rebuild services. Included in that are expert machine welding, portable line boring, and synthetic lubricants.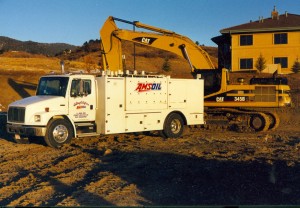 Ivan Anthony has been serving equipment contractors, fleets and vehicle owners since 1973 with professional troubleshooting, diagnostics and repairs of engines, power-shift transmissions, hydraulic systems, differentials, compact scroll and sleeve metering fuel systems.
Ivan Anthony is highly experienced in gasoline engines and racing applications, as well.
As a leading direct jobber of AMSOIL Synthetic Lubricants, Anthony Enterprises will answer and help satisfy all your lubrication requirements. Anthony Enterprises has been serving the Colorado, Utah, Nebraska Kansas, and New Mexico markets with Amsoil products for years. The company is a leading AMSOIL dealer for the Monument, Colorado Springs, Manitou Springs, Castle Rock and Denver area markets.
Because of his knowledge and experience, Ivan can advise you of best PM practices, extended oil change intervals, cost benefits and the correct products for your vehicles, machinery and application(s) to pro-long their useful lives. Oil and filter changes can be performed for you and equipment service reviewed at your location. For rolling stock, oil analysis is encouraged, as he averages processing more than 1000 samples per year for expert evaluations.
Ivan Anthony is known for his reliability, honesty and integrity. Explore this Web site to learn more of the advantages of the nation's best synthetic lubricants, review your fleet and personal vehicles needs, then give him a call at 719-481-4941 (office) or 719-648-0111 (mobile).