Best Pricing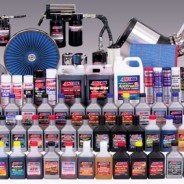 How to Save Even More with AMSOIL
You can purchase AMSOIL products at wholesale prices instead of at retail cost.
To do that, you need to purchase and register as a Preferred Customer, or a Dealer if you would like to operate your own business and sell the best oil available!
When you buy into the Preferred Customer program in our store, AMSOIL will enter you in company records as a new Preferred Customer. You immediately will see Preferred Customer pricing displayed in the online store as you continue to shop.
We recommend Preferred Customer Memberships for people who want the lowest possible prices on the best lubrication and filtration products, but are not necessarily interested in an AMSOIL business opportunity (see link below). Preferred Customers pay the same low prices for AMSOIL products that AMSOIL Dealers pay.

A small registration fee of $10 ($15 Canadian) gets you a six-month trial Preferred Customer membership for buying AMSOIL products at wholesale prices. Here is what Preferred Customers can expect:
 Preferred Customers buy AMSOIL products at wholesale prices. The discount price is 20-25% below regular retail prices.
 The 6-month trial membership can only be purchased once. Preferred Customer memberships may be renewed indefinitely for just $20/year ($30/year in Canada).
Preferred Customers receive an information kit on AMSOIL products and the monthly AMSOIL product, racing and application magazine, the AMSOIL Magazine.
 Preferred Customers can change their status to an AMSOIL Dealership (link to U.S. Change of Status Form G18US) at any time. (see also: Canada Change of Status Form G18UC)
Click here to purchase a 6-month trial or 1 year Preferred Customer Membership with your order.
Click here to open a Retail or Commercial Account with AMSOIL.
Click here for the AMSOIL Dealership and Income Opportunity.